Photograph ©Steve Babuljak. Brief: The School of Pharmacy student-run Science Squad volunteers at local elementary schools to promote science. Capture the excitement of the kids and enthusiasm of the volunteers. Utilized bold color of the rooftop space to add a playful feel to the scene.
Photograph ©Elisabeth Fall Brief: Dr. Ascher was the first woman to preform a liver transplant. In the opening spread, I wanted a combination of two images; one showing the context of the Medical Center, the other highlighting the pearls she wears during surgery. Because of extensive scouting and test-shots, the photographer was able to capture the image on the left in 14 seconds.
Photograph ©Steve Babuljak Brief: Graduate Division students have created a radio show called "Carry the One" to engage high school students with science. Capture the students as they interview UCSF faculty, use the communal space in the Cancer Center to show how the building promotes collaboration. Casual and engaged.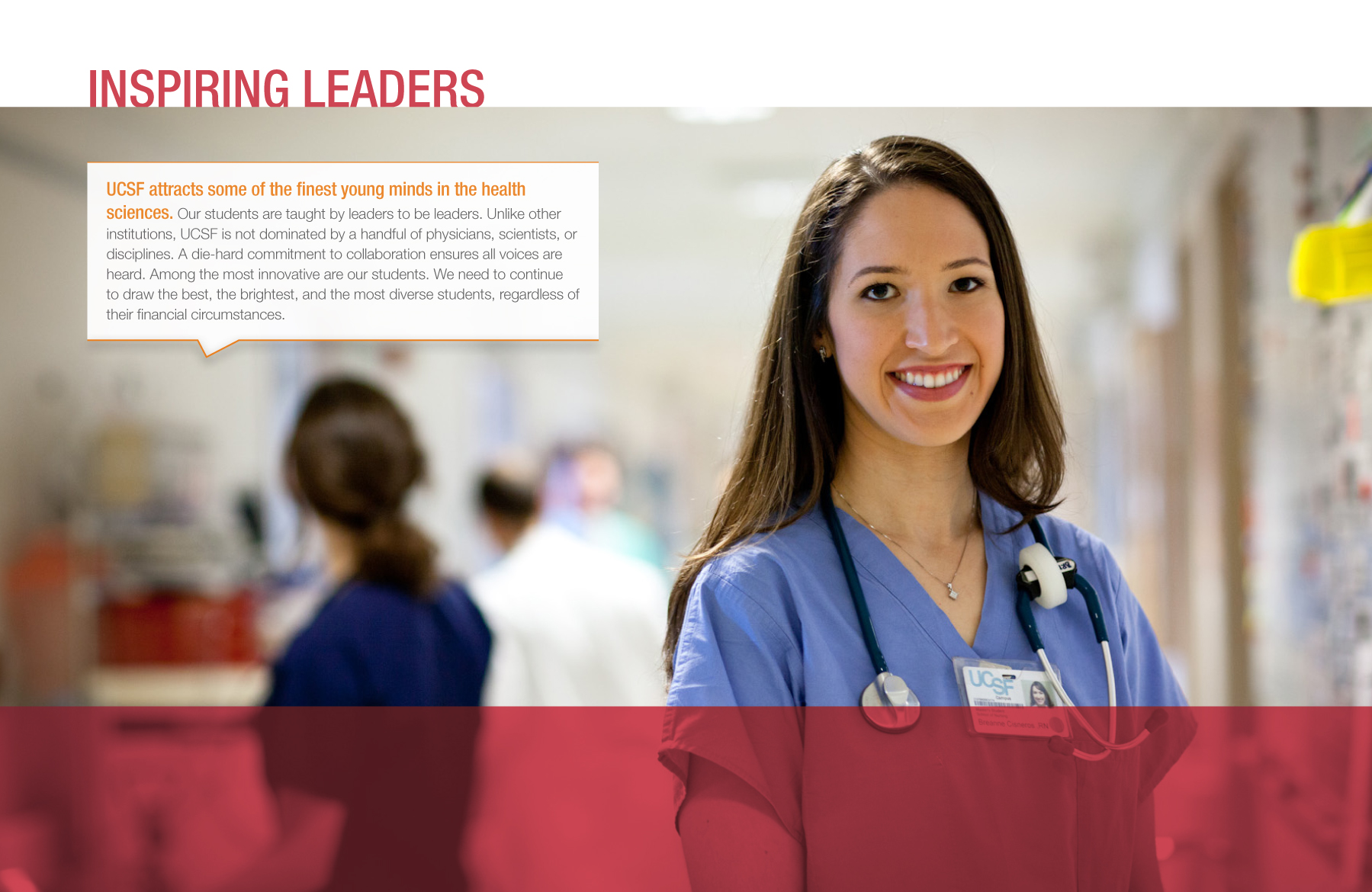 Photograph ©Elisabeth Fall Brief: A series of student scholarship profiles that conveys not only the youthful optimism of the student, but the serious context of the learning environment.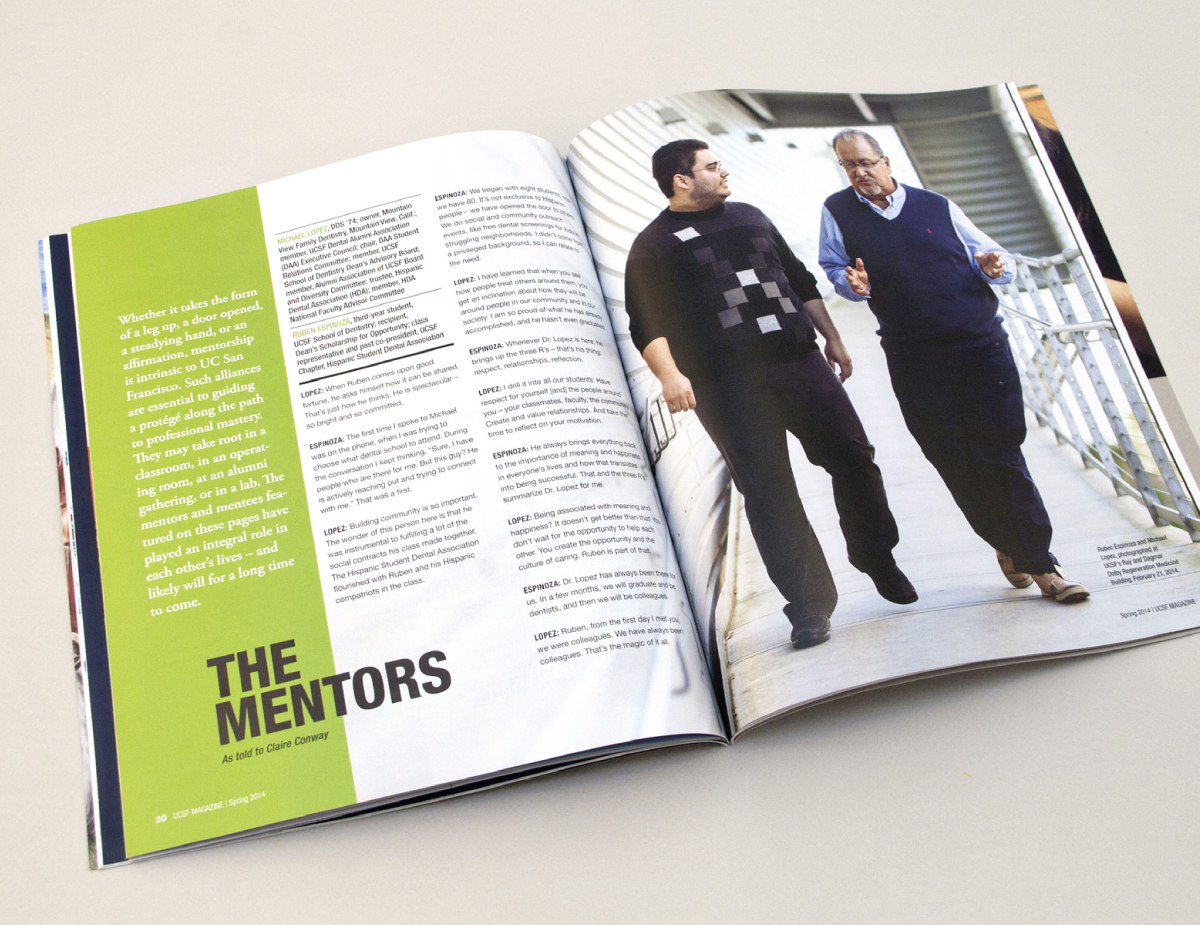 Photograph ©Steve Babuljak Brief: The concept for the opening spread of the photo-driven article on mentors was a image that would read as full-bleed, but also be conducive to placing text on the left side. Show the spirited banter this pair engaged in during every meeting.
Photograph ©Steve Babuljak Brief: This photo-driven article on mentors captures the genuine affection this pair had for each other. The location is the oldest classroom on campus.